Tra le pieghe
dell'acqua
Prints on Hanhemuhle paper
2022
In work "Tra le pieghe dell'acqua" ( Between the folds of the water) the protagonist is the Taverone stream experienced as a space for reflection and cradle of past rituals. Inspired by memory and the influence of history, I immediately tried to listen to this water, with its flowing, calming and everlasting object of falling in love. The first action took place by creating wax sculptures. They were made by placing and lighting candles in the stream, and waiting for them to transform. Quietly, the wax, in contact with the water, was modelled and allowed to be modelled by the small currents intertwining with each other, thus fixing a new shape, until the flame stopped burning and reached the water.
How do we seek the Sacred today? What relationship do we have with the water that crosses our lands and becomes a faithful companion, mirror or ally of our flowing?
Project realised with Lunigiana Land Art curated by Spazi fotografici and Matèria Gallery.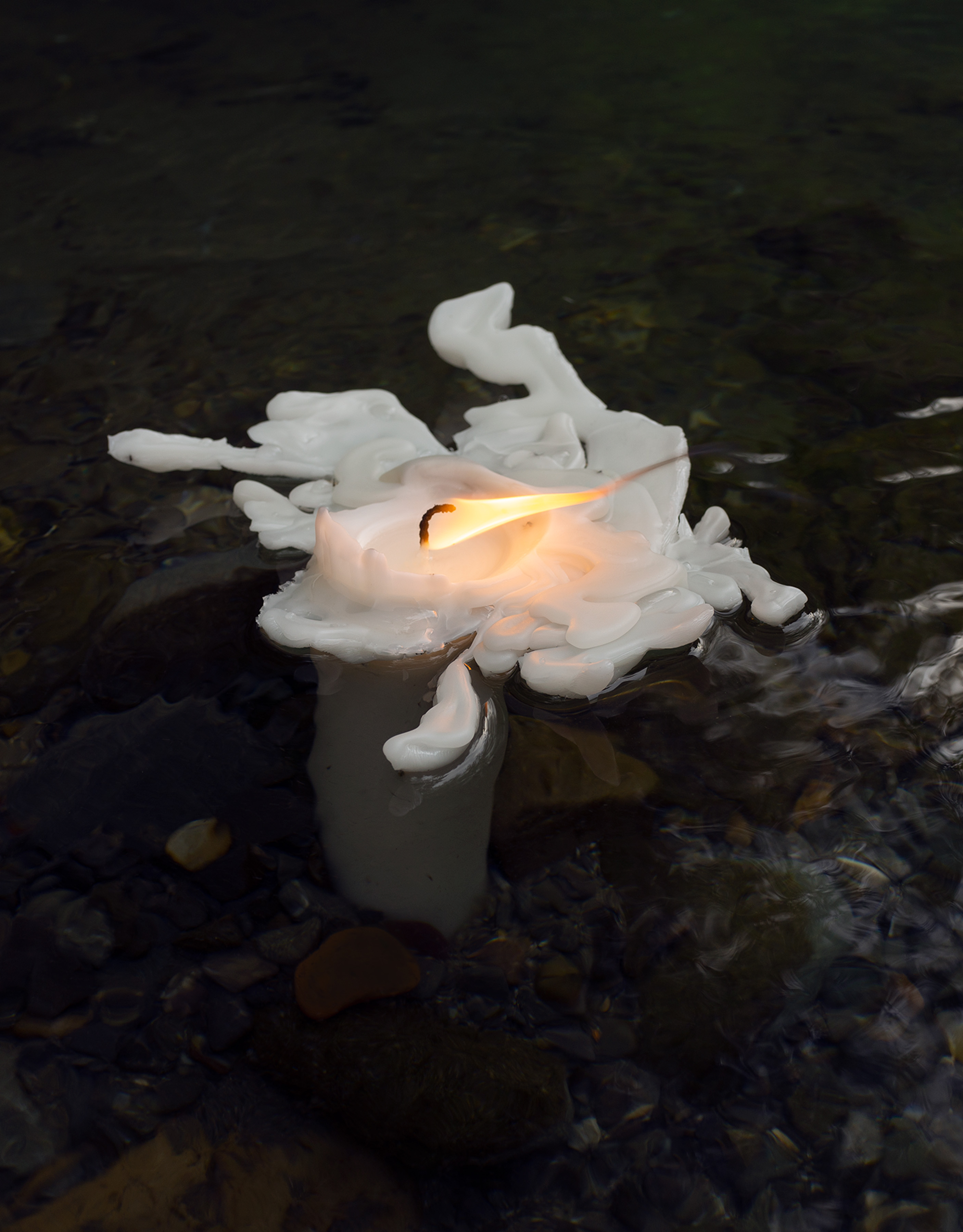 Copyright © 2023 - Laura Pugno